Privacy settings for Internet zone
The Privacy Setting requirements for your Browser are 'Medium' and below. The setting of 'Medium / High' does not allow for the tracking of users through the application and thus attempts to use the Application with these Higher security setting will cause the end-user to be continually kicked out.
Step 1.
Click on 'Tools' in Internet Explorers toolbar and
Choose 'Internet Options...'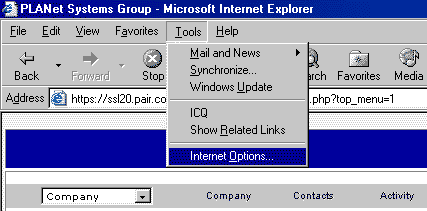 Step 2.
Click on 'Privacy tab' and move the slider to Medium, then click 'Ok'